Warning: You need to enable cookies in your browser to upload images and add to cart on this site.
Warning: You need to enable Javascript in your browser to upload images and add to cart on this site.
Reproductions of your artwork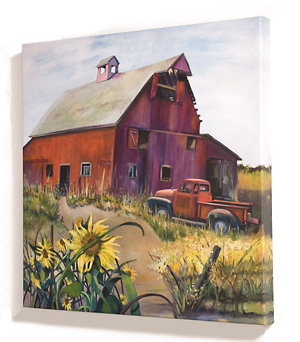 Reproduction of original painting
by Darlene Mitchell
Reproduction of paintings
For original drawings and paintings we have a professional lighting and camera system. We use cross polarization to eliminate reflections (white light bouncing off globs of paint for example). The charge for this depends on the size of the print, the degree of color matching needed, and the number of proofs. Generally we do not charge if you obtain prints from us. If you need the high-resolution digital image, we normally charge $25 each. Contact us for a quote. Consider us for your source of giclée prints from your works of art!
Reproduction of photos
Scanning of negatives, slides, and small prints is included in the price of your print as long as you obtain your prints from us. We will return your negative, slide, print, or artwork with your order. Alternatively, you can have your work scanned locally and upload a digital file. If you submit a photo for scanning, we will obtain the best results from a negative or slide rather than from a print.
Send or deliver materials to be scanned to:
Redipix.com 2201 N 600 W West Lafayette  IN 47906
If you cannot deliver in person, the best way to ship large unmounted prints is in a mailing tube and mounted prints in a wood crate. We will retain your original until we have produced test prints that match your colors. Label each image with the name you used at time of order. Be sure to include your name and any other instructions that you have not already given us. We will return these to you with your prints.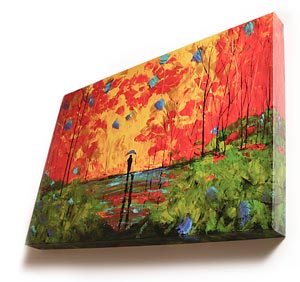 Reproduction of original painting
by Kelly Gentry
Examples
The two gallery wraps on this page were copied from large paintings using our professional copy setup. The artists were very happy with the results. When these sell they can order more of the same or different sizes and mounts. See our discounts page for quantity discounts.
Guarantee
If you are not 100% satisfied with the reproduction, we will try again or refund your payment!