Your photos and art on Canvas and Fine art paper
Why Redipix.com?
Small lab with personal service.
Professional image editing
Run by photographers
Innovative mounts
Custom sizing to 1/16 inch
Gallery wraps on MightyCore
SmoothPhotoCloth wraps
Wide variety of archival materials
Protective coatings
Free proofs.
Certificate of Authenticity.
Click the corner samples for large image with captions.
A triptych is print made from three separate images and hung together. Click for more on our image restoration services.
Make lasting memories with museum-quality prints from your own photos and artwork. We specialize in glassless mountings that you will enjoy viewing without reflections and glare.View examples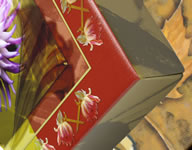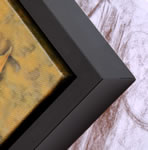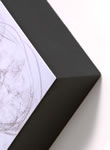 An experienced professional photographer/printmaker at Redipix.com will prepare your image in Photoshop then print and mount to your specifications.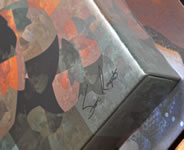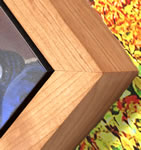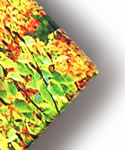 Product news
We have been working hard to bring you new and innovative products that you will find nowhere else.
Photo lamp shades at our companion site
We can print your business cards
SmoothPhotoCloth fabric
Free clock on your print
The canvas for our Gallery Wrap Elite now folds into the corners and wraps around the back
Our Gallery Wrap can now set into our metal and wood frames with any of our print media!
All mountings are on the very sturdy 1/4" MightyCore board
Our Gallery Wrap Dazzle is backlit by LEDs and has a remote dimmer
The backs of all our mountings have a very clean finished look
We provide a free Certificate of Authenticity for all prints
Our pigment inks, archival paper and canvas, protective coating, and museum-quality mounting insure that your treasured print will last for many generations.