Warning: You need to enable cookies in your browser to upload images and add to cart on this site.
Warning: You need to enable Javascript in your browser to upload images and add to cart on this site.
Greeting cards and Note cards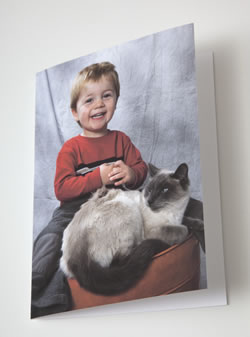 5x7 Greeting Card (Click for large view)
We print your photo on archival matte paper. They can be borderless or can have printed or white borders such as those shown in the examples. We fold them and provide envelopes. Minimum order 10 cards per image. Price includes editing of the image in Photoshop if needed.
Sizing
The folded size can range from 3x3 inches to 5x7 inches. It is best to choose a size that nicely fits a standard envelope. The envelopes we stock fit these size cards: 3.5x5, 4x6, and 5x7. If requested with a check box on the ordering page, we will crop your image if needed to the size you ordered.
Free text on back
We can place your text on the back in a font of your choice. We cannot place text inside the card; however, we provide instructions for you to print an insert that you can attach to the inside as shown below right.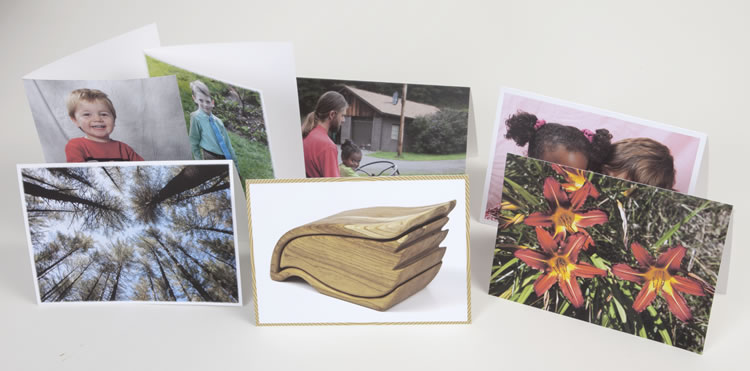 5x7 Greeting card assortment (Click for detail view of borders)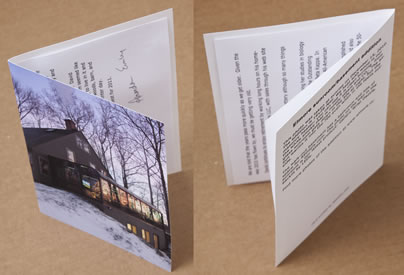 Greeting card with optional text (Click for large view)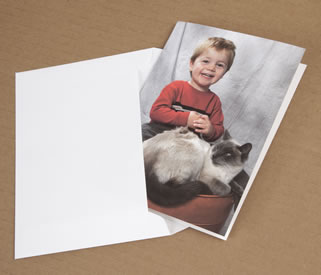 Envelopes are provided (Click for large view)